Rooted in democracy.
Innovative by nature.
Fueled by data.
We are a project agency specialized in turning good ideas into sustainable business.
We are business architects committed to maximising the success rate and the positive impact of sustainability projects.
Managing Partner
Senior Business Developer
Frederik is Co-founding partner in KnowledgeWorker and he is our daily driving force. He is driven by his passion for moving businesses and design organizations – from development to implementation. For more than a decade he has assisted numerous companies and organizations in creating actual, positive impact on their surrounding society as well as internally in their own company.
#Sustainable Business #Strategy #Change management #Organizational Development #Business Design #Financing and Fundraising #Digital transformation #Innovation #Operations
Partner
Senior Service Designer
Tobias is a partner in KnowledgeWorker and is committed to design-driven sustainable change with a human centered approach. He is our creative force and has been working in the field of sustainability most of his professional life. He helps companies to scope the right challenges and design and facilitate the right process-journeys to reach meaningful, sustainable solutions.
#Sustainable Design #Circular Product Development #SDG's #Life Cycle Management #Value Chain Design #Design Thinking #Process Facilitation #Human Centered #Co Creation #Cooperatives #Teaching
Partner
Senior Sustainability Scientist
Casper is a partner in KnowledgeWorker and he has a curious mind and a heart that beats for our planet. He is our scientific force and has been working with sustainability numbers most of his career. His work is well founded in data, facts and measurement and he continually utilizes new knowledge on ex. EU Green Deal and catches the opportunities that arise for positive impact innovation.
#Sustainability Science #Natural Sciences #Biodiversity #LCA (Life Cycle Assessment) #Sustainability Legislation #Partnerships #Scientific Writing #Science Dissemination #SDG's #Education
Partner
Senior Business Developer
Louise is a partner in KnowledgeWorker and has a huge drive for seeing potential in people and anchoring change in companies. She is our ownership and governance force and has worked 10+ years with commercialization of advanced scientific research and stakeholder management. Her work is well founded in a broad knowledge- and network base which we use on a daily basis.
#ESG's #Strategy #Geopolitics #EU funding #Municipality Purchase #Financial Strategy #Ownership & Governance Metrics #Energy #Stakeholder Management #Scaling Knowledge Heavy Organizations #Philosophy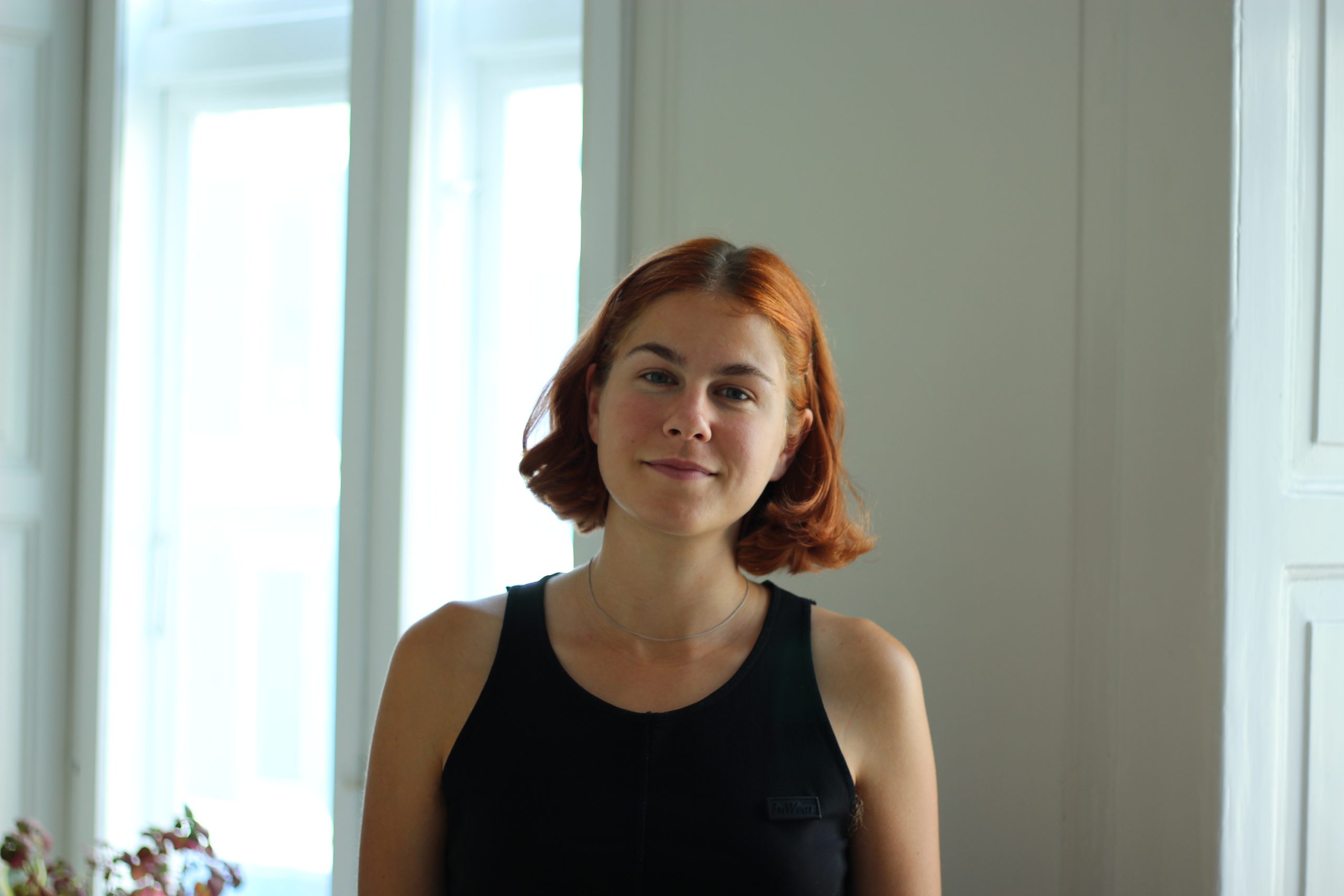 Student Worker
Junior Service Designer
Anna is our bold student worker. She is studying Sustainable Design at Aalborg University, where she continuously gains knowledge about sustainability and design. She works with a strong ethical compass and she is a great ressource for our projects. Anna has a leading role in the development of our internal identity and a supporting role in OKR management and other managerial tasks.
#Sustainable Design #Project Management #Process Facilitation #System Design #Social Sustainability #Cooperatives
We practise what we teach.
That's why we built our own company as a 100 percent employee owned co-op.
More info
Over the years, we have been fortunate enough to help realize complex and sustainable business ideas and, in the process, we have gained great expertise within cooperative organizing. We are active in organizations that work with cooperative interests on a national and international level and we regularly advise on cooperative organization. And because we practice what we teach, we have decided to build our own company as a cooperative that is 100 percent employee owned.
We are
pragmatic visionaries
We are
senior level go-getters

We are
passionated rationals

We are
experienced and curious

All rights reserved © 2020 KnowledgeWorker